Release Stress | Epsom Salt Bath


EPSOM SALT BATH
I have been doing Epsom salt baths for years. A warm bath with Epsom salt always relaxes me and makes me feel so good after the bath.
Epsom salt is known to help calm you and also helps improve health, this is because Epsom salt is magnesium-sulfate.
Most people are magnesium deficient, which can lead to many health problems. Your skin absorbs the magnesium through your skin, which is the largest organ in your body.
HOW DO EPSOM SALT BATHS IMPROVE YOUR HEALTH:
According to the Epsom Salt Industry Council, correcting magnesium deficiency leads to:
Improves heart and circulatory health Reduces blood clots
Prevents hardening of the arteries
Improves your immune system
Improves ability for the body to use insulin Relieves stress and clinical depression
Flushes toxins and heavy metals from the cells Eases muscle pain
Reduces inflammation
And the list goes on and on!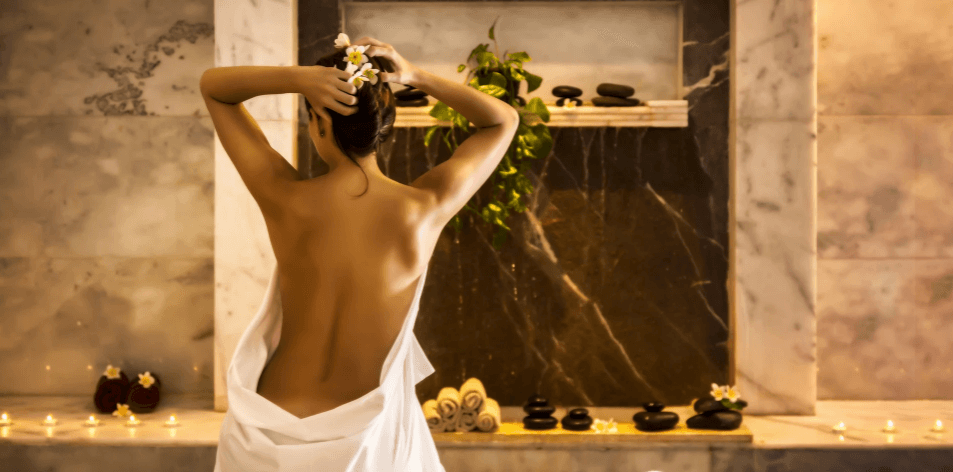 HOW TO MAKE EPSOM SALT BATH:
When taking a bath with Epsom salt, I put about 5 cups of Epsom salt in the warm water and my tub is
pretty full of water.
I stay in the tub for about 15 to 20 minutes, sometime longer, around 30 minutes.
I like to do these baths about once or twice a month.
Again make sure that you read my disclaimers because everything I am sharing with you in this book is
just what I have tried and read about.
These are my experiences and the experiences of my clients, friends and family.
If I am not in the mood to take a full Epsom salt bath, I like to do an Epsom salt foot bath.


HOW TO MAKE A FOOT BATH:
In warm water I put about 1?2 cup of Epsom salt and let it dissolve before I put my feet in the foot tub. I
have a foot massage tub but if you don?t have one you can just use any small container.
When I do this I like to add some flowers and essential oil to make the bath smell nice and to also just
make it look pretty but you don?t have to do that, I?m just EXTRA.
I soak my feet for about 15 to 20 minutes, this is so relaxing. I love to listen to some relaxing music too.
I know you will truly enjoy doing these baths, I so love them! Enjoy!